Event Stories are provided as the plotlines for card-rewarding events. Event Story Episode is unlocked as a result of completing an Event Mission in a corresponding Event Type: Set List or Collection.
After the Event is finished, locked Episodes are available for unlocking using Event Story Pass, acquariable in the Memorial Bangle Exchange.

N/B: Event Stories are only available for card-rewarding Events (Set List & Collection) and special type of Events that are timed to World Wide Celebrations (Countdown Live & April Fool's Day). Score Battle Event doesn't follow a plotline.

2017, 2nd Half
Phantom Thief Otoyan's Activity Records / Otoyarsène Lupin: Chronicles of a Thief


Detective Tokiyalock's Case Files / The Case Files of Tokilock Holmes



Viridian Crystal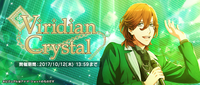 Autumn Memories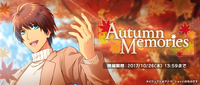 Hero of Justice: Light W. Wing / Hero of Justice: Lightwing



A Growing Dark Rivalry: Dark W. Moon / Rival of Darkness: Darkmoon



Crimson Crystal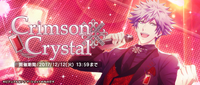 Lavender Crystal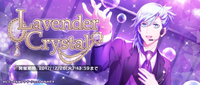 Shining Countdown Live 2017-2018

2018, 1st Half
Onmyouji Apprentice: Otoharu's Struggles


Wandering Capriccio / Wandering Soul Blues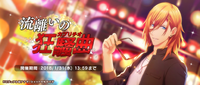 The Bewildered Soloist / The Confused Soloist



Aqua Crystal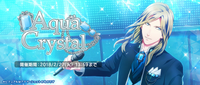 Inspector Kurustin's Pursuit



Professor Renarty's Scheme



April Fools' Day: Other Memories

TRY NEW STAGE! side.CECIL / Shining Solo Series: Cecil



TRY NEW STAGE! side.TOKIYA / Shining Solo Series: Tokiya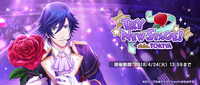 No More to Say



No More Bets



TRY NEW STAGE! side.MASATO / Shining Solo Series: Masato



Resolute March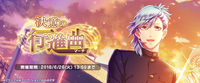 2018, 2nd Half
Renegades in Unison


Strawflowers Bloom at Night



Steal Your Heart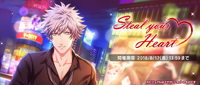 TRY NEW STAGE! side.REN / Shining Solo Series: Ren



TRY NEW STAGE! side.OTOYA / Shining Solo Series: Otoya



TRY NEW STAGE! side.SYO / Shining Solo Series: Syo



The Lure of Literature



Picture-Perfect: Northland Trip



Picture-Perfect: Tropical Island Trip



TRY NEW STAGE! side.NATSUKI / Shining Solo Series: Natsuki



Winter Sports: Snowboarding



Winter Sports: Skiing

Shining Countdown Live 2018-2019

2019, 1st Half
Dawn Mountain Climbing Challenge


World Travel Magazines: Spain



Yokai Picture Scroll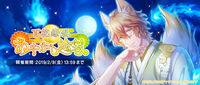 The Mysterious Case of the Specter in the Night-Time



Dreamy Aquarium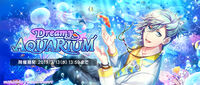 Happy Hearts☆My Dear Doctor



Dream Star Live

Spring Memories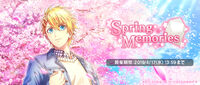 Face Destiny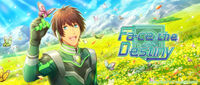 Fateful Encounter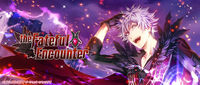 World Travel Magazines: UK



An Appetizing Curry



Mystical Tour: Sleeper Express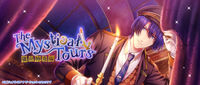 2019, 2nd Half
Mystical Tour: Couriers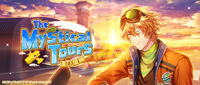 Melody of Discord



Turbulent Symphony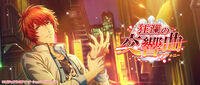 Cast a Spell on Me



Picture-Perfect: City Trip



Picture-Perfect: Trip to The Old Capital



Daring Attack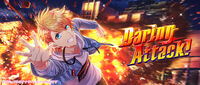 Shining Star Live: Ai



World Travel Magazines: America



Shining Star Live: Cecil



Graceful Equestrian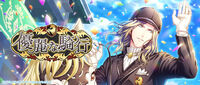 Shining Star Live: Natsuki

Shining Countdown Live 2019-2020

2020, 1st Half
Heartwarming Snow Festival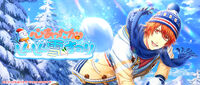 Shining Star Live: Masato



Magic On Your Fingertips



Shining Star Live: Ranmaru



Clairvoyant Certification Exam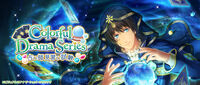 Shining Star Live: Tokiya



Switch⇔Over!?

Until the Rain Stops



Shining Star Live: Reiji



Desert Sea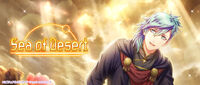 Shining Star Live: Camus



Flossflowers Bloom in the Garden



Shining Star Live: Ren

All items (109)